Products
Our products are subject to availability, and we cannot guarantee that items will be in stock as displayed on this site. We reserve the right to discontinue any products at any time for any reason. Prices for any of our products are subject to change, in consideration of changes in the market.
In order to enable our delivery driver's effect timely deliveries, they are mandated to;
We appreciate your purchase however should you have any issue with the product, returned products shall be subject to the return policy as follows;
Mode of Communication
By using this service, you agree that any communication either from you or us shall be electronic, and in particular through the internet. You also agree that any agreements, contracts and/or other correspondence pertaining to the said agreements or contracts shall be electronic/internet-based. Any legal requirement as to form, for example, the requirement that the agreements or contracts be in writing, shall be deemed to be satisfied by the conclusion of the said agreements or contracts electronically through the internet, unless specified otherwise by the relevant law.
License and Access
Provided that you abide by the provisions of these Terms and Conditions, we grant you a limited, non-exclusive, non-transferable, non-sub licensable license to access and make personal use of the services in our website. However, this license does not include any resale or commercial use of any of our services or its contents; any collection and use of any product listings, descriptions, or prices; any derivative use of any of our services or contents; any downloading or copying of account information for the benefit of another merchant; or any use of data mining, robots, or similar data gathering and extraction tools. All content on this platform is the property of S&S and 3rd party content providers.
Site Usage
As you use our website, you should ensure that the information disclosed to us is correct and complete and any change thereto be communicated to us. You also agree to indemnify us for all claims brought by a third party against us arising out of or in connection with the content and material you supply. Thirdly, you may post reviews, comments; and submit suggestions, ideas, comments, questions or other information, as long as the content is not illegal, obscene, abusive, threatening, defamatory, invasive of privacy, infringing of intellectual property rights, or otherwise injurious to third parties or objectionable and does not consist of or contain software viruses, political campaigning, commercial solicitation, chain letters, mass mailings or any form of "spam".
Intellectual Property
Trade Marks
This website contains logos, names, brands, words, phrases, symbols, designs, images, graphics, page headers, button icons, scripts, service names, etc. or a combination of either, that are distinctive and are used in respect of this service and belong to either us or other third parties who use this portal (collectively known as "Trade Marks") and are protected by the applicable Kenyan statutory laws as well as international laws. The Trade Marks may not be used in respect of products or services that do not belong to us, or that are not authorized by us or third parties, or in a manner would lower the image of the respective Trade Mark owner's products or services.
Copyrights
Contents including software, text, graphics, logos, button icons, images, audio clips, digital downloads and data compilations, or any other product or service made available in this website, are either our copyrights or those of our affiliates, or third parties transacting on S&S and are duly protected by applicable Kenyan statutory laws as well as applicable international laws.
You may not extract and/or re-utilise parts of the content of this website or products or services hosted in this website without our express written consent or the respective third parties'. Unless express authority is given, you may not incorporate any portion of any software found on this site into your own programs or compile any portion of it in combination with your own programs, transfer it for use with another service, or sell, rent, lease, lend, loan, distribute or sub-license software or otherwise assign any rights to the software in whole or in part. You may not circumvent, manufacture or distribute devices which are primarily designed or produced for the purpose of circumventing technical measures designed to protect the copyrights (I.e. unauthorized usage of information from the S&S website is forbidden). You may not remove or alter any electronic rights management information; or distribute, broadcast or make available to the public, protected works, records or copies from which electronic rights management information has been removed or has been altered without our express authority or that of respective third parties. You may not utilise any data mining, robots, or similar data gathering and extraction tools to extract (whether once or many times) for re-utilisation any substantial parts of the content of this website, without our express written consent. You may not create and/or publish your own database that features substantial parts of our services (e.g. our prices and product listings) without our express written consent.
Copyright Infringements
We uphold and respect the intellectual property rights of others. If you have reason to believe that any material available on or through the site infringes upon any copyright you own or control, please immediately notify us using the following contact information:
Email:
[email protected]
or
Telephone: +254733900015/+254722206959
Whatsapp: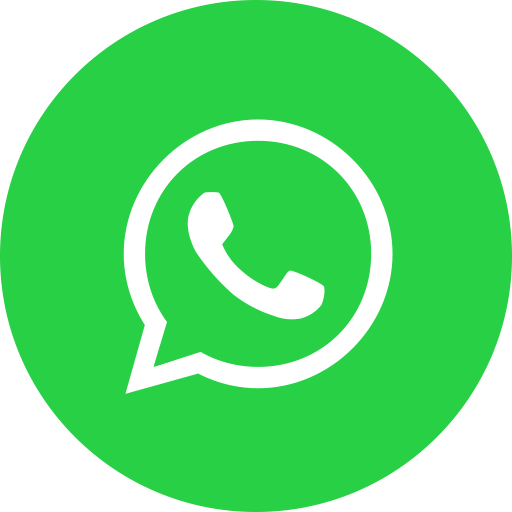 +254735351229
You MAY NOT make, import, offer for sale, sell or stock such product for the purposes of offering it for sale, selling or using the product pertaining to the patent, utility model or industrial design without our express authorization or that of our affiliates, or third parties transacting on this site.

Disclaimer
Limitations of Liability and Force Majeure
In as much as we shall endeavor to ensure that our services are available and accurate, we cannot guarantee the availability or accuracy of the same because of factors beyond our control pertaining to internet, and, given the routine or occasional need to maintain, repair, or improve this website, the services may be temporarily interrupted or unavailable. We shall not be liable in respect of any delay in performing or failure to perform any of our obligations hereunder if such delay or failure results from:
No Waiver
If you breach any of these terms and conditions, no failure or delay by us in exercising any claim, remedy, right, power or privilege shall operate as a waiver, nor shall any single or partial exercise of any claim, remedy, right, power or privilege preclude any further exercise thereof or the exercise of any other claim, right or power.

Severability
Any provision of these Terms and Conditions which is or may become illegal, invalid or unenforceable, shall be severed from the balance of the Terms and Conditions without invalidating the remaining provisions or affecting the validity or enforceability of such remaining provisions.

Amendments or Variations
We reserve the right to amend or vary any provision of these Terms and Conditions at any time. Any such amendment or variation shall be binding on you as at the time they are posted on this site.

Governing Law and Jurisdiction of Courts
The interpretation, construction and performance of these Terms and Conditions shall be governed exclusively by Kenyan law and you expressly submit to the exclusive jurisdiction of the Kenyan Courts.